Choosing the right technology partners is a huge decision. Our restaurant-specific solutions, above-and-beyond support, and team of hospitality industry veterans are just a few of the things that set Marqii apart.
Serve Hospitality Businesses of all Sizes
Empowering them to be found online through easy-to-use listings, menu, + review management.
We commit to a certain set of values that always drive our mission forward.
By upholding these pillars, our team commits to creating a working environment in which we -- and our customers -- thrive.
Prioritize service first.
We believe our customers deserve the same hospitality from us they show their own guests.
Stay hospitality obsessed.
We're a team of hospitality vets, and we eat, live, and breathe this industry.
We show up to every partnership with a problem solving mindset, and a dedication to making everyone's product better.
We'll try new things, experiment, and likely make some mistakes so our customers don't have to.
We take our product seriously, but we don't take ourselves too seriously. We promise to always be real and honest with our customers.
We love to eat. There might be a deeper meaning here, but we got sidetracked thinking about tacos.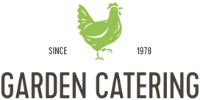 "Marqii is easy to use, but any time I don't have time to do something, I just reach out to support - shout out to Maddi! - and boom it's done. The extra care that the reps provide, guiding us through so we can get the most from Marqii, is a game changer. Marqii is the best option out there. "
Zino Carr
CTO, Garden Catering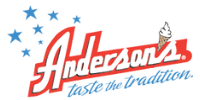 "They're so quick to help, and always cheerful! I am amazed and so grateful for this team!"
Lisa Sorrentino
, Anderson's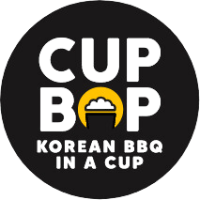 "Marketing for a restaurant is really hard. There are so many different variables, it's hard to put your finger on what's making a difference. Marqii gives us the ability to analyze and make meaningful decisions around acquisition and retention. It's so simple it's idiot-proof...I just wish I'd found it sooner."
Marisa Romero-Sandlin
COO, Gold Bowl/CupBop
Marqii integrates with industry-leading POS and online ordering systems. Connect Marqii to your source of truth, and each of your locations' menus will update automatically on Google, Yelp, Facebook, Apple Maps, and more when you make a change in your POS.
Custom Analytics + Reporting
Sentiment analysis, word clouds, and customizable reports give you big picture feedback across all your locations. Spot trends, diagnose systemic issues, and connect your guest feedback to their in-store experiences.
Our customer success team is made up of real humans! We don't wait for you to call us, but reach out proactively to make sure you're getting the most from Marqii.
We've been there. Seriously.
Collectively, our team has 127 years of experience in the hospitality industry. We've delivered pizzas, owned restaurants, cooked, bartended, planned events, and more. We're not a bunch of tech snobs creating what we *think* will help restaurant teams. We're industry vets who understand the challenges of owning and operating a hospitality business.
Digital Hospitality,
Simplified
.