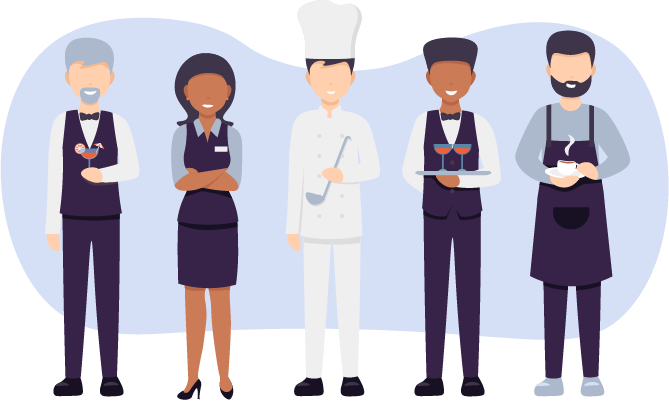 Why Marqii?
We're a team of hospitality veterans, which means we understand the value of great service. We may not be slinging drinks or cooking food (anymore) but our customers still drive everything we do, from our sales style to our product development to our support response times.
Our Mission
To serve hospitality businesses of all sizes, empowering them to be found online through easy-to-use listings, menu, & review management.

Our Values
We commit to a certain set of values, which always drive our mission forward. These are the promises we make to you -- and ourselves! -- so we always remember why we do what we do.
Prioritize service first.
We approach all of our decisions -- from new products to our day-to-day priorities -- with our customers in mind. We believe our customers deserve the same hospitality from us they show their own guests.
Stay hospitality obsessed.
We're a team of hospitality vets, and we eat, live, and breathe this industry. We'll celebrate every new innovation, every location opening, and every brand win.
Be great partners.
All of our partners share our goal of helping hospitality businesses win. We show up to every partnership with a problem solving mindset, and a dedication to making everyone's product better.
Blaze new trails.
The hospitality industry is moving fast. It's our job to always be learning, so we can tell our customers where it's going and help them get there before anyone else. We'll try new things, experiment, and likely make some mistakes so our customers don't have to.
Be hungry.
We love to eat. There might be a deeper meaning here, but we got sidetracked thinking about tacos.
Get real.
We take our product seriously, but if we start taking ourselves too seriously we hope someone slaps us in the face with a slice of bologna. We promise to always be real and honest with our customers -- if we say we can do it, we will, and if we can't do it, we'll tell you (and then we'll go learn how to get it done).