We get it. You're busy. We're here to inform, educate, and help you - not waste your time. In 30 minutes, you will...
Learn how Marqii can help your business. We won't just spout generic sales info at you. We want to learn what's causing your headaches so we can find the best solution for you.
See the Marqii platform in action with real data. No pre-recorded demo videos here!
Gain insights from actual Marqii customer results. We'll give you real examples of how Marqii has impacted other restaurants.
Get all your questions answered. If we don't know the answer, we'll tell you - and then go find it.
This is your demo. We're here to make your life easier and find a solution that fits your business.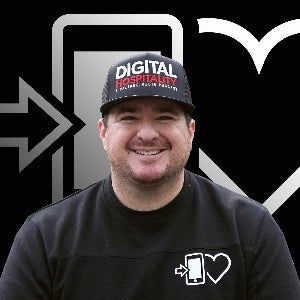 "Before we started using Marqii, our restaurant managers used to have to log in to many dozens of websites, taking many hours of tedious work, just to update a piece of information about our business such as a link, a photo, or a menu item. Marqii solves this problem and more!!"
- Shawn P. Walchef, Owner/Founder of Cali BBQ and Cali BBQ Media
More than 3,000 restaurants use Marqii to easily manage their online info.