Improve SEO + Local Search
Restaurants can improve their SEO with consistent review, listings, and menu management. Marqii organizes and automates all of these tasks for you from one simple, easy-to-use dashboard.
Google Displays Search Results on 4 Factors
Restaurants can improve their SEO by responding to reviews, maintaining accurate listings and location data, and featuring searchable menus that match across the Internet. Marqii organizes and automates all of these tasks for you from one simple, easy-to-use dashboard.
Listings Accuracy = SEO Win
Even one inaccuracy in your online info can have a negative impact on your SEO. Marqii gives you one central place to keep your current and accurate information, and we push it out to all your listings across the Internet.
Use our free scan tool to see how your online information measures up.
Connect Your Menus to Your Listings
When your menus are featured on your Google Business Profile, Yelp listing, and more, guests can find you when they search for whatever food item they're craving. Connect Marqii to your source of truth, and your menus on Google, Yelp, Facebook, Apple Maps, and more will update automatically when you make a change in your POS.
Listings that are accurate across the Internet
Make your updates in the Marqii dashboard. Your info will be consistent, everywhere your guests are searching.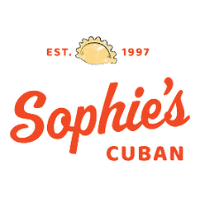 "Marqii for online reputation management and local SEO is awesome. We've been in operation for 24 years now, and we have a 70% discovery rate on Google. It's all because of the automation from Marqii. They make sure everything is relevant and up-to-date. We want to make sure our customers know when we're open and what's available when they search. "
George Cestero
Director of Technology, Sophie's Cuban Cuisine
Make Your Reviews Your Secret SEO Weapon
Watch Marqii CEO Avi Goren's 10-minute crash course for using your review responses to boost your local SEO
Digital Hospitality,
Simplified
.