Update your hours, holidays, ordering links, specials, photos, and more, all from one central dashboard. Marqii sends those updates to all your listings across the Internet. So your info will always be accurate no matter where your guests search.
How Sofia's Pizzeria saved 540 hours of menu updates and increased Google Maps views by 9x
9x More Google Maps Views
"When I need to make an update to my menus or hours, I have my checklist: Marqii, my phone system, and my POS. Without Marqii, I wouldn't even know how to update all of my listings. It's a must-have for us." Alan White Owner, Sofia's Pizzeria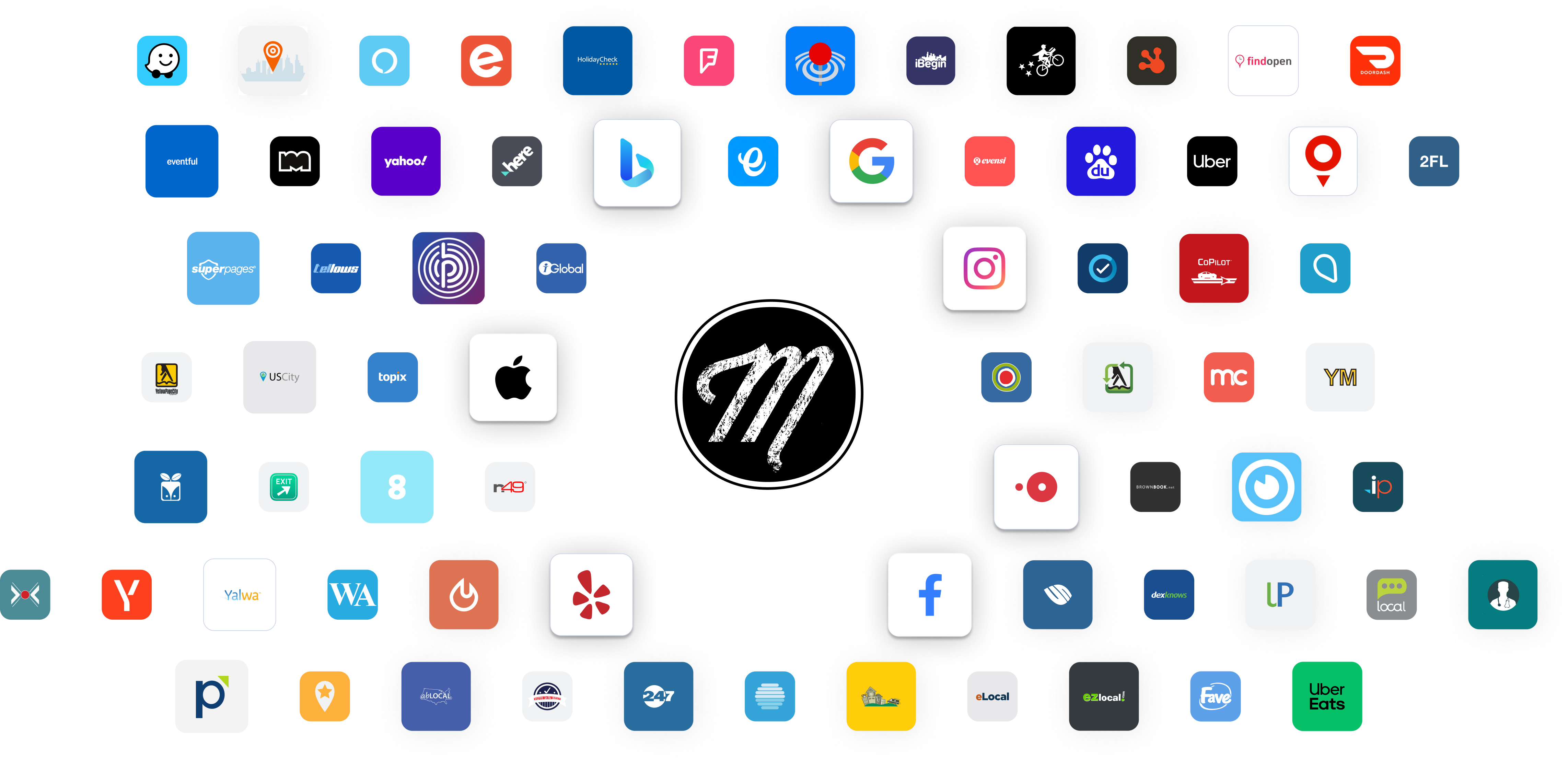 Google Displays Search Results Based on 4 Factors
Restaurants can improve their SEO by responding to reviews, maintaining accurate listings and location data, and featuring searchable menus that match across the Internet. Marqii organizes and automates all of these tasks for you from one simple, easy-to-use dashboard.
83% of searches happen on Google. Your Google Business Profile is the greatest tool for helping new guests find you via local search. Marqii makes it easy with one central place to easily update all your GBP information.
Listings Accuracy = SEO Win
Even one inaccuracy in your online info can have a negative impact on your SEO. Marqii gives you one central place to keep your current and accurate information, and we push it out to all your listings across the Internet.
Use our free scan tool to see how your online information measures up.
Connect Your POS Menus to Your Listings
Marqii integrates with industry-leading POS and online ordering systems. Connect Marqii to your source of truth, and each of your locations' menus will update automatically on Google, Yelp, Facebook, Apple Maps, and more when you make a change in your POS.
Digital Hospitality,
Simplified
.