Marqii Secures $4.1 Million in Seed Funding to Streamline Digital Operations in the Hospitality Industry
The fast-growing hospitality tech company will use funds to accelerate product development for the hospitality industry, with a special focus on ghost kitchens and virtual brands
AUSTIN, Texas (March 10, 2022) -- Marqii, a digital operations platform for hospitality businesses, today announced the closing of $4.1 million in seed funding. Acronym Venture Capital led the capital financing round, with strategic investment from Highgate Technology Ventures and additional participation from CEAS Investments and Green Egg Ventures. The funds from the seed round will be used to expand product innovation, build out its customer support functionality, and address the online operations challenges experienced by ghost kitchens and virtual brands.
According to Marqii's founders Avi Goren, Evan Perlmutter and Bryan Rutcofsky, today's funding is evidence that they have found strong market traction within the competitive hospitality tech space. Since September 2020, Marqii has seen over 600% growth and helped more than 3,000 hospitality businesses streamline their online operations, increase their search visibility, track and respond to reviews, and keep their online menus up-to-date through direct integrations with their point-of-sale systems. Marqii's mission is to serve hospitality businesses of all sizes, empowering them to be found online with simple and responsive listings, menu, and review management. Some of the hospitality customers currently relying upon Marqii to power their online operations include Dig, Sage Hospitality Group and Gregory's Coffee.
"Marqii is committed to improving digital operations for hospitality businesses," stated Avi Goren, Marqii's CEO and Co-Founder. "In a fast changing industry landscape, our online menu and review management platform has experienced incredible demand among SMB hospitality businesses seeking to streamline their digital operations. Perhaps most notably, our ability to create digital real estate for businesses without a brick-and-mortar address and impact searches outside of 3rd party delivery sites makes Marqii particularly well suited to address the unique operational challenges faced by ghost kitchens and virtual brands. We are thrilled to be backed by strategic investors and industry leaders who share our vision for empowering the hospitality industry."
These new funds will accelerate Marqii's product innovation for their core hospitality and restaurant market, expand its hospitality-first support team, and address the unique digital operational challenges faced by ghost kitchens and virtual brands.
"We have incredible confidence in Avi, Evan, and Bryan, given their track record of supporting digital innovation in the hospitality industry," said Joshua B. Siegel, General Partner of Acronym Venture Capital and Board Director of Marqii. "Additionally, the Marqii platform is an effective way for hospitality organizations to manage highly fragmented online tools and operations from a single dashboard. The company's rapid growth in a highly competitive industry is proof they have found their market fit and have tremendous upside potential, especially in hospitality niches like ghost kitchens and virtual brands."
"We're excited to see the impact Marqii has had on the restaurant and hospitality industries over the past few years," said Raja Goel, Principal of Highgate Technology Ventures. Their rapid growth has proven that they are well positioned to support all sizes of hospitality groups, and we're looking forward to helping them scale."
To learn more about how Marqii is modernizing the hospitality industry, visit https://marqii.com.
About Marqii
Founded in 2017 by Avi Goren, Evan Perlmutter and Bryan Rutcofsky, Marqii is a digital operations platform that empowers hospitality businesses to take control of their online information, menus, listings, and reviews. Through partnerships with 80+ online publishers, including Google, Facebook, Amazon Alexa, Yelp, and Tripadvisor, Marqii allows business owners control of their online information from one easy-to-navigate dashboard. More than 3,000 hospitality businesses of all sizes use Marqii to save time, rank higher in search results, attract more guests, and learn what matters most to their customers.
###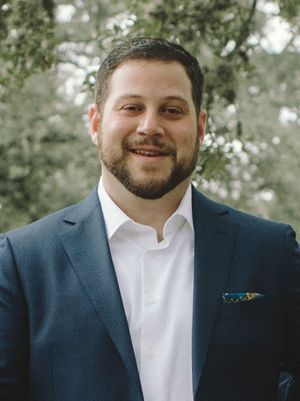 Avi Goren, Co-Founder/CEO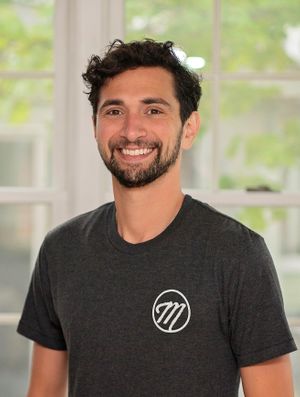 Evan Perlmutter, Co-Founder/COO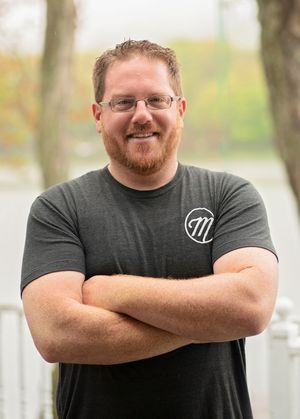 Bryan Rutcofsky, Co-Founder/CRO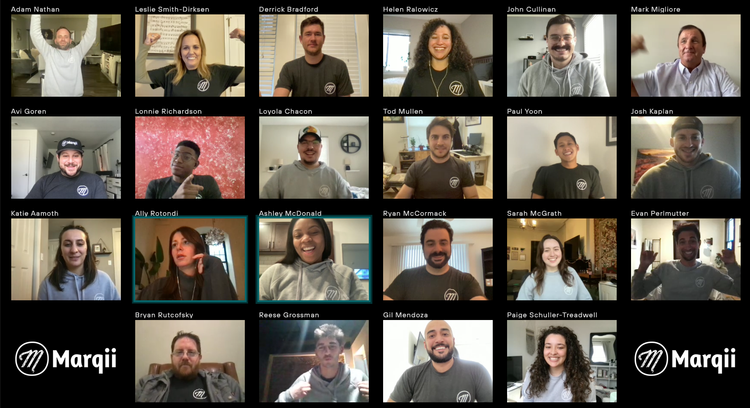 Marqii Team Celebrates Seed Round